Who we are
---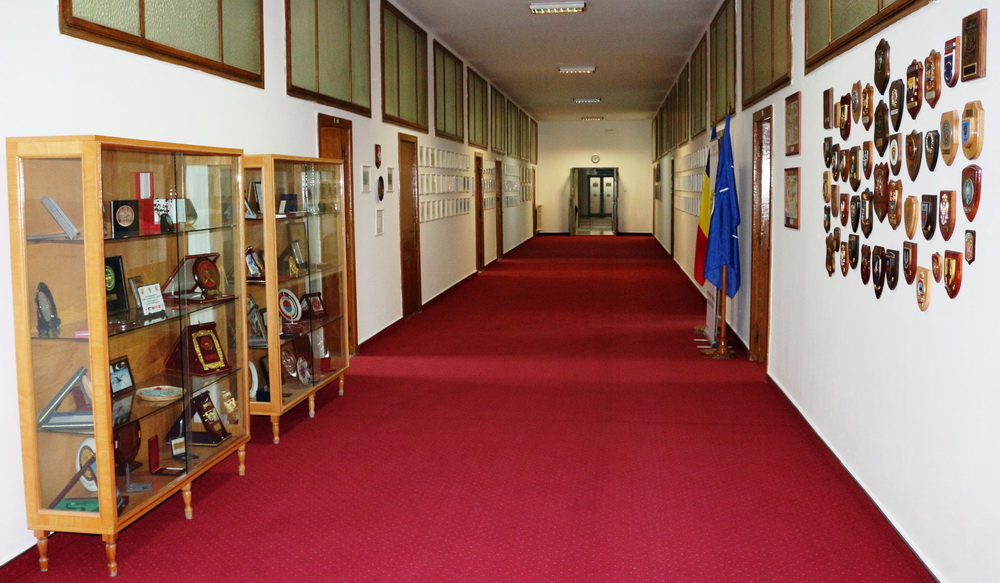 Established in 1997, as an United Kingdom-Romania joint venture, with the purpose to train Romanian officers in the doctrine and command, staff and operational procedures characteristic to the British Army, compatible with the NATO system, our department has transformed and developed over time. What at origins (1997) was known as NATO/PfP Regional. Training Centre, has later (2010) become, as a result of successive transformations, the Crisis Management and Multinational Operations Department (CMMOD), one of the oldest members of the Partnership Training and Education Centres community. 
History
The predecessor of CMMOD, the PfP Regional Training Centre was created in 1997 in co-operation with the United Kingdom. Having the original name the Romanian-British Training Centre, it was a part of a large cooperation programme between UK and Romanian MoDs, aimed at "assisting the Romanian Armed Forces in their preparation for possible future membership of NATO".
The first courses were Army Brigade oriented, recognising the preponderance of Land Forces within the Romanian Armed Forces.
On 26th of March 1999, the NATO Political-Military Steering Committee on PfP approved, at working-group level, the Romanian application to recognise its Training Centre as a PfP Training Centre. At that meeting several nations praised the high quality of the syllabus offered by the Romanian centre and welcomed the continued on-site UK assistance.
On 20th of April 1999, the North Atlantic Council approved the Romanian application for recognition of their Regional Centre in Bucharest as a PfP Training Centre, in accordance with the "Concept for PfP Training Centre", which had been developed with Partners since 1998.
---
Organisation
Today, CMMOD lays its foundation on two pillars: Partnership Regional Training Centre and the Crisis Management Training Centre, respectively.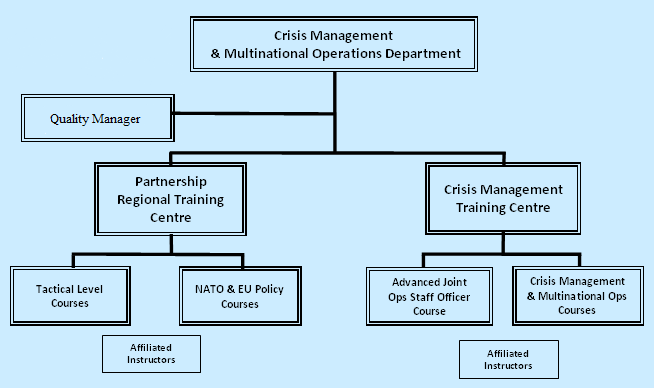 The Partnership Regional Training Centre (PRTC) mission is to promote the wider dissemination of NATO doctrine and procedures, as well as the encouragement of a more flexible ethos and approach within the Romanian officer corps and in those of all partner countries, and to also provide, through joint training activities and shared experience, a better understanding of common NATO/PfP related issues amongst students".
The Crisis Management Training Centre (CMTC) mission is to educate and train selected personnel in command, staff, operational and logistic procedures on crisis management, special operations and combating terrorism.