Quality Assurance
---
CMMOD is a functional structure within the Romanian National Defence University "Carol I" (NDU). In this context, our department is bound to follow and implement the provisions of the academic quality assurance system, which complies with the national quality assurance standards (ARACIS ). In 2015, the national authority responsible for quality assurance in higher education institutionally evaluated the Romanian National Defence University "Carol I" (to include CMMOD) and granted a High degree of confidence rating for the period 2015-2020.
Besides being part of the NDU, CMMOD is one of the first national training institutions that sought and got recognition by NATO as an accredited PTEC, back in 1999 (NAC decision of 21 April 1999 accrediting PfP Regional Training Centre). Ever since, our department has trained and educated officers and civilian personnel in a NATO-compliant training environment. Moreover, our department not only provided training for partners but actively contributed with expert advice in various multinational projects led by NATO relevant authorities or under the PfP Consortium umbrella (e.g. contribution to DEEP projects – Georgia, Moldova, Kazakhstan, Uzbekistan, Armenia, Azerbaijan, Afghanistan, Serbia; training projects for the Wider Black Sea Region Working Group or contributing to writing generic officers/ NCOs reference curricula).
After the Lisbon Summit in 2010, the implementation of a Global Approach in Education and Training required a new orientation in the training arena of NATO. The concept of NATO Quality Assurance is founded on the NATO Education, Training, Exercises and Evaluation Policy and it is described in the Bi-Strategic Command Education and Individual Training Directive 075-007.
As a natural continuation of our self-development, in 2017 CMMOD applied for institutional accreditation, following the NATO Education and Training standards, having a clear Long Term Strategy and a sound Quality Assurance Policy. The Institutional accreditation process is managed, monitored and executed by Deputy Chief of Staff Joint Force Trainer on behalf of Supreme Allied Commander Transformation.
Starting with the 30th of October 2018, the Crisis Management and Multinational Operations Department has received Quality Assurance Accreditation Certificate according to which CMMOD qualifies for UNCONDITIONAL ACCREDITATION, effective 30 Oct. 2018 and expires 29 Oct. 2024, by this being appreciated the high standard of quality specific to the education and training activities provided by CMMOD.
Crisis Management and Multinational Operations Department was found to have:
Sound internal procedures for the assurance of quality;

Procedures that are applied effectively at each level to ensure the quality of education and training;

Effective and regular processes of reviewing the curriculum and implementing required changes and enhancements;

Accurate, complete and reliable information about its curriculum.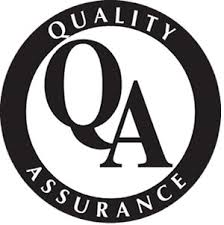 The quality of education provided by CMMOD has been appreciated and, as a permanent aim, the structure will maintain the highest standards of quality.